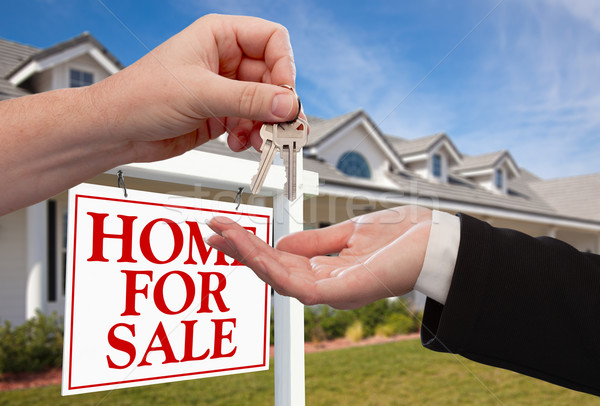 Selling your home is a major step and it's likely to have serious and lasting financial consequences, so you'll no doubt want to ensure you get this right. Before you take the plunge and put your property up for sale, there are certain issues you should be aware of. Keep reading to discover three things that everyone should know when selling their home.
There are alternatives to using a traditional realtor
Many people assume that if they want to sell their property, they have to use the services of a realtor. However, there are a range of potential problems associated with this approach. For example, if you use a realtor, you'll need to cover their commission and fees, as well as closing costs and property taxes. If you simply don't have the money needed to absorb these costs, this could pose a major problem when you're trying to sell. You might also find you have the stress and expense of making repairs to your property if you try to sell it in the traditional way.
Fortunately, there's a fast and convenient alternative to this approach that suits some homeowners much better. By approaching a cash home buyer, you can achieve a sale quickly and without incurring the additional costs typically associated with selling a home. Cash buying companies like Fast Sale Florida will provide you with an instant quote for your property. If you agree to it, and once the company has inspected your home to ensure it matches the description you provided, the process can be completed within a matter of days. These companies will also handle the paperwork on your behalf, and because they will make an offer regardless of the condition of your home, you won't have to spend time and money making repairs to it.
Particularly if you need to sell your home quickly, it's well worth looking into this type of property transaction.
Details matter if you want to get maximum value
If you decide to use the services of a realtor and list your property on the market, make sure you pay attention to detail. Making relatively simple changes, such as decluttering your rooms and refreshing the paintwork, could make your home much more attractive to potential buyers and therefore drive up its value.
Make the effort to stage your home before any viewings too. Quick and easy touches, such as making sure the furniture's arranged nicely and displaying fresh flowers or bowls of fruit, can help your property to make the right impression.
Take curb appeal into consideration as well. If you have a front yard, make sure it's tidy and looks well-kept.
Forward planning is essential when it comes to the big move
Forward planning is vital when it comes to the move itself. For example, as soon as you have a move-out date from your current home, start thinking about how you will transport your possessions to your new property. If you have a lot of things to move, it may be worthwhile hiring professionals to do this for you.
Also, try not to leave packing until the last minute. By making a start on this as soon as you know you're moving, you can make the process much less stressful. It helps to get your hands on plenty of sturdy boxes to keep your possessions safe and organized in transit, and remember to label your boxes so that you know where to find things as you're unpacking.
Selling a property and moving to a new home is never completely hassle-free, but by bearing tips like these in mind, you can make the process as straightforward and successful as possible.